Tensions between Washington and Beijing in the South China Sea continue to rise, as the US now maintains a regular naval presence in the waters and constantly flies spy planes near China's coast.
According to a Chinese think tank, a US spy plane made an unusually close pass to China's eastern coast on Tuesday, and several US military aircraft deployed to the South China Sea while Beijing was conducting live-fire exercises in recent days.
The South China Sea Probing Initiative (SCSPI) said a US Air Force RC-135W reconnaissance aircraft came within 40 nautical miles of the Chinese city of Qingdao, where the People's Liberation Army (PLA) Navy's North Sea Fleet is based. The closest-ever US flight to China recorded by the SCSPI came last month when the think tank tracked a US Air Force RC-135U that came within 25.33 nautical miles of the Chinese coastline.
The SCSPI said two US military aircraft also patrolled the South China Sea on Wednesday. The SCSPI has recorded a significant uptick in US military flights in the region over the past year, as the US has been increasingly focused on confronting China.
US warships are also keeping a close eye on the PLA. A video posted to Chinese social media by a South China Sea fisherman showed the Chinese aircraft carrier Liaoning conducting exercises near the Paracel Islands while being shadowed by a US warship. Experts told Newsweek that the US ship was likely an Arleigh Burke-class guided-missile destroyer.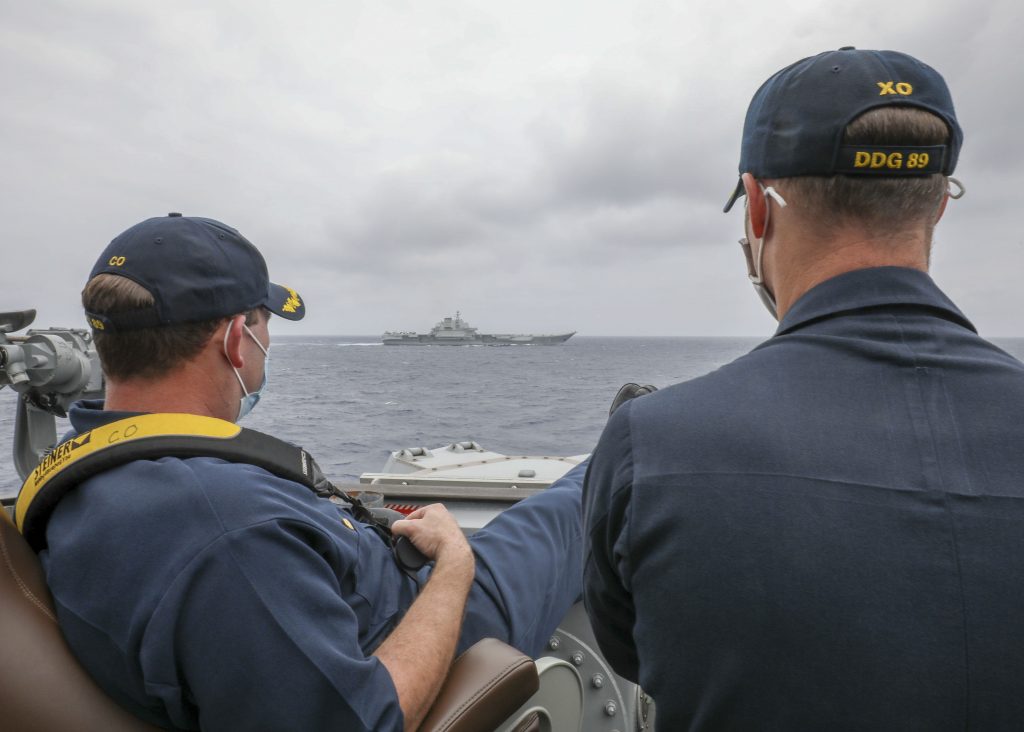 Earlier this month, the US Navy released a photo of officers on board the USS Mustin, which is a guided-missile destroyer, while it was shadowing the Liaoning in the Philippines Sea.