The Trump administration is expected to hit a Russian pipe-laying ship with sanctions over its work on the Nord Stream 2, a natural gas pipeline project that will connect Russia and Germany.
The sanctions are set to take effect on Tuesday. The US informed Germany of its plans on Monday. "We're taking note of the announcement with regret," a spokesman for Germany's Economy Ministry said about the sanctions.
German media first reported the sanctions and said they will be implemented under the Countering America's Adversaries Through Sanctions Act, which was signed into law by President Trump in 2017 and paved the way for sanctions against Russia, North Korea, and Iran.
The original Nord Stream consists of two lines that run from Vyborg, Russia, to Lubmin, Germany, near Greifswald. The Nord Stream 2 would add two more lines, doubling the amount of natural gas Russia could export to Germany.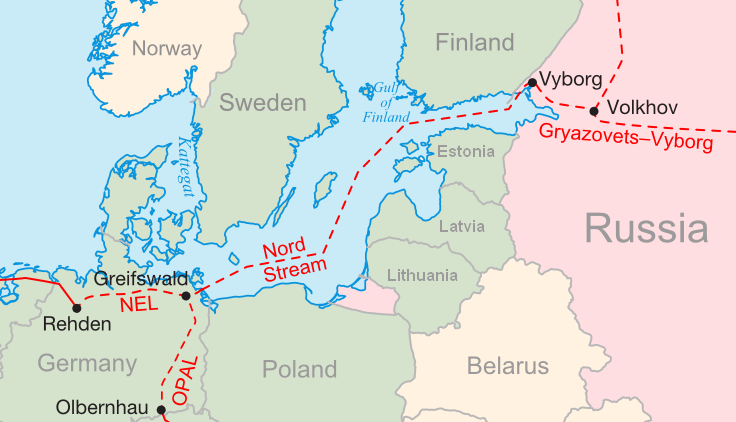 Nord Stream 2 is an $11 billion project that is about 90 percent complete. Construction was suspended in 2019 due to US sanctions but was resumed in November 2020.
One reason the US opposes Nord Stream 2 is the amount of cash Ukraine's energy sector stands to lose from the additional pipelines. Estimates put the amount of money Ukraine could lose in gas transit fees at $2 billion. In 2017, Ukraine's state-owned gas company Naftogaz hired a lobbying firm to fight the pipeline in Washington.
The 2021 National Defense Authorization Act includes an amendment that targets Nord Stream 2. The amendment paves the way for sanctions that could target up to 120 companies from 12 European countries.