The National Defense Authorization Act (NDAA) unveiled last week includes an amendment that targets the Nord Stream 2, a natural gas pipeline that will run from Russia to Germany. The pipeline has long been in the crosshairs of Washington.
The original Nord Stream consists of two lines that run from Vyborg, Russia, to Lubmin, Germany, near Greifswald. The Nord Stream 2 project would add two more lines and significantly increase the amount of gas moving between the two countries. The project is estimated to be worth $11 billion and is about 90 percent complete.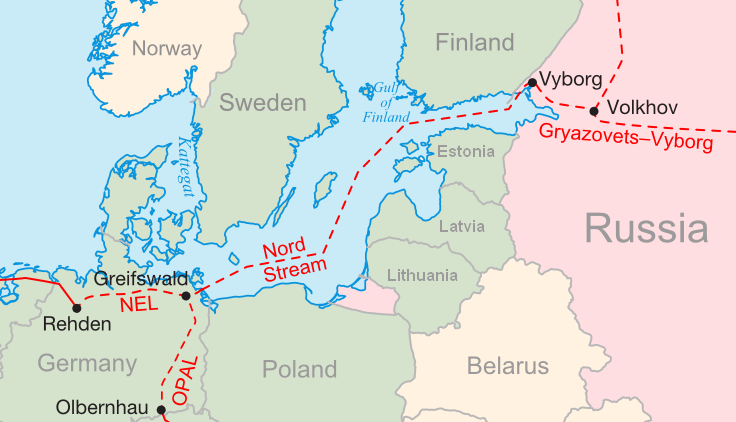 The Nord Stream 2 project is being led by Russia's state energy firm Gazprom. The NDAA sanctions seek to halt the project by cutting off Gazprom's ability to upgrade its pipe-laying ship. Upgrades are required for the vessel to lay the type of pipe needed for certification and insurance purposes.
The US opposes Nord Stream 2 because Ukraine's energy sector would lose money in gas transportation fees if the pipeline is complete. Estimates put the cost of lost transit fees to Ukraine at $2 billion. Lobbyists representing Ukraine's energy sector are happy to see the sanctions included in the NDAA and see it as a death knell for the pipeline.
Reuters quoted Daniel Vajdich on the NDAA provision. Vajdich is the president of Yorktown Solutions, a lobbying firm hired in 2017 by Ukraine's state-owned energy firm Naftogaz to fight the Nord Stream 2 in Washington. "Without any of this, they are just not going to be able to finish the pipeline," Vajdich said, referring to the sanctions that target the pipe-laying vessel.
The US sanctions could target up to 120 companies from 12 European countries either directly or indirectly. Looming sanctions have already caused some companies to pull out of the project.
Shutting down the Nord Stream 2 seems to be a bipartisan goal. President Trump has threatened Germany over the project, and the incoming Biden administration is not expected to change the policy. In 2014, the Obama administration backed a coup in Kyiv. After the coup, Joe Biden's son landed a high-paying job on the board of Burisma, a Ukrainian natural gas company.