With tensions between the US and China higher than they've been in decades, there's no shortage of hostile rhetoric from US military officials aimed at Beijing. The commander for US Pacific Air Forces took things to another level on Friday and said troops in the region must be ready for a conflict with China.
Gen. Kenneth Wilsbach said on a Facebook Live call with US airmen that China is the greatest challenge to the US in the region. "We've got to challenge and compete with them in accordance with the national (defense) strategy, but we also have to be ready in the event we get called to go fight tonight," he said.
The 2018 National Defense Strategy lays out the US military's shift away from counter-terrorism in the Middle East and Africa towards so-called "great power competition" with China and Russia.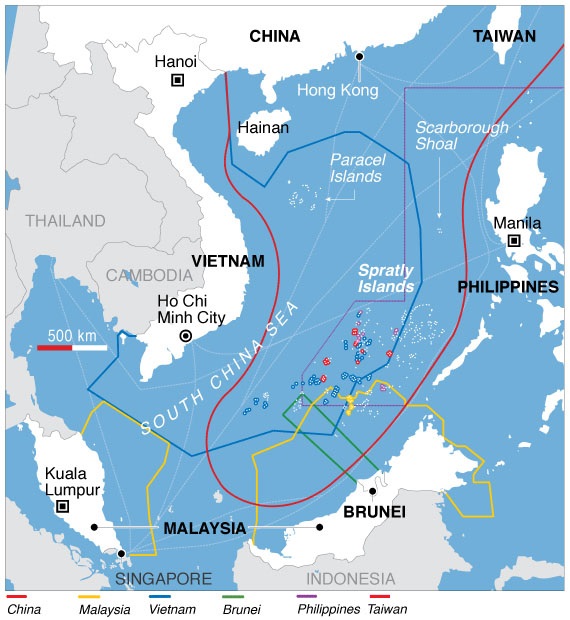 Tensions are especially high between the US and China over the South China Sea, where the US regularly sails warships to challenge Beijing's claims to the waters. This year has also seen a significant uptick in US military flights in the region.
Wilsbach criticized China for "threatening action" when US military aircraft and ships approach "not even close to the 12-mile territory of China." A country's territorial waters extend up to 12 nautical miles under international law.
The US regularly sails warships and flies planes within the 12-mile zone of the Paracel Islands, a disputed archipelago Beijing claims in the South China Sea. But there have also been reports of US military aircraft flying within the 12-mile zone of China's Hainan Island, and there's no debate whether or not Hainan is Chinese territory.
Pacific Air Forces Chief Master Sgt. David Wolfe also spoke during the call. Wolfe said US operations in the are carried out to delay the "ultimate goals" of China. "If you don't think that you're participating in conflict, you know, kind of below that kinetic level right now — you are," He said. "You absolutely are."