Secretary of State Mike Pompeo urged Armenia and Azerbaijan to pursue a diplomatic solution over Nagorno-Karabakh as fresh clashes were reported despite a US-brokered truce. Violations of the ceasefire were reported minutes after it was set to take effect on Monday, and fighting continued throughout Tuesday.
Pompeo spoke with Armenian Prime Minister Nikol Pashinyan and Azerbaijani President Ilham Aliyev separately on Tuesday. According to the State Department, Pompeo "pressed the leaders to abide by their commitments to cease hostilities and pursue a diplomatic solution to the Nagorno-Karabakh conflict."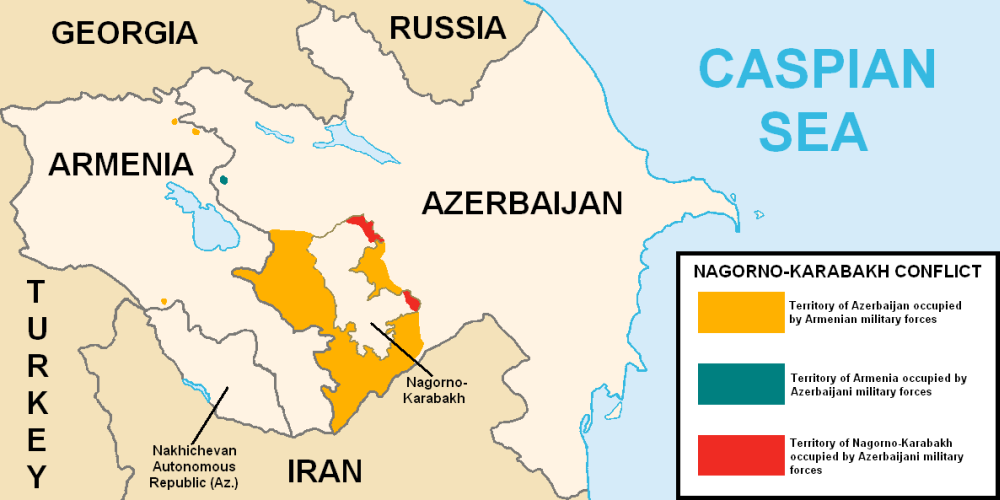 The two sides accused the other of launching attacks outside of the conflict zone in Nagorno-Karabakh. Baku accused Armenia of shelling the Barda region within Azerbaijan, killing four civilians, including a two-year-old girl. Armenia's defense ministry denied the accusation, calling it "an absolute lie and a dirty provocation."
Yerevan accused Azerbaijan of firing at Armenian border guard positions on Armenia's southern border with Iran, a charge Azerbaijan denied. Armenia also conceded that Nagorno-Karabakh forces withdrew from areas between the enclave and Iran's border, meaning gains were made by Azerbaijan.
Nagorno-Karabakh's defense ministry reported additional military casualties on Tuesday, bringing the total ethnic Armenian soldiers killed in the battle that erupted on September 27th to 1,009. As of Monday, 41 civilians were reported killed on the Nagorno-Karabakh side, and 65 were reported killed on the Azeri side. Azerbaijan has yet to disclose military casualties.
Hopes of a diplomatic solution to the conflict are bleak after three ceasefires failed to hold. The truces were meant to foster more substantive talks mediated by the US, Russia, and France. The three countries co-chair the Minsk Group, which was set up in 1992 to bring an end to the Nagorno-Karabakh conflict.
Nagorno-Karabakh is an ethnic Armenian enclave that has acted as a de facto independent state with Armenia's support since a ceasefire was reached in 1994 after a war in the region killed tens of thousands. Azeri President Aliyev has called on Armenia to withdraw all of its forces from within Azerbaijan's internationally recognized borders.