A US-brokered ceasefire in Nagorno-Karabakh quickly fell apart, with fresh fighting between Azerbaijan and Armenian forces reported on Monday. The US-mediated truce was the third attempt to cool the clashes in the disputed enclave.
Armenian Prime Minister Nikol Pashinyan said the ceasefire broke down within hours. "It's clear that, once again it wasn't possible to maintain the ceasefire," Pashinyan wrote on Facebook on Monday. "We don't yet know how the US president will react to the failure."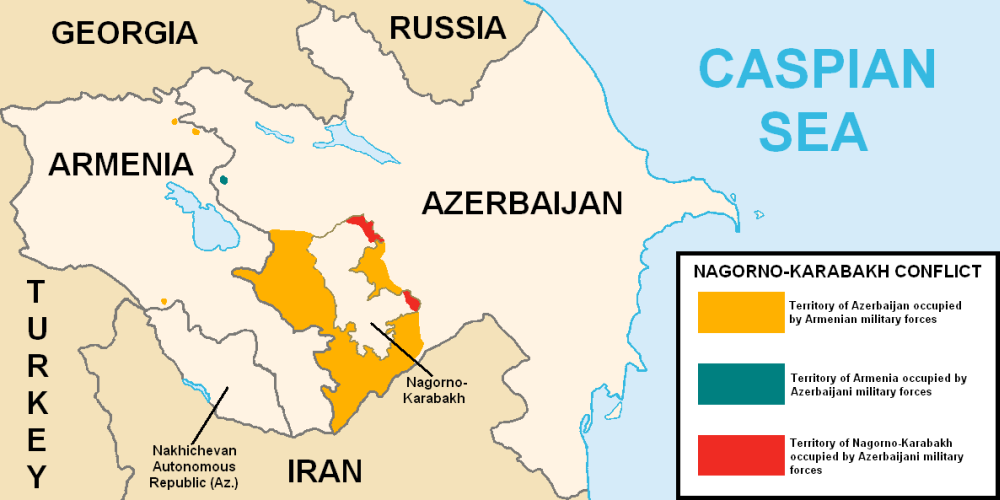 The ceasefire was announced by the US State Department in a joint statement with Armenia and Azerbaijan. The truce was set to begin on Monday at 8 am local time in Nagorno-Karabakh. Both sides accused the other of violating the ceasefire almost immediately after it was to take effect.
The truces were meant for humanitarian purposes so that the warring sides could exchange prisoners and the bodies of those killed in the clashes. The ceasefires were also meant to foster more substantive talks moderated by the US, France, and Russia, who co-chair the Minsk Group, which was formed in 1992 to resolve the Nagorno-Karabakh conflict.
Azerbaijani President Ilham Aliyev has called on Armenia to withdraw all forces from areas within Azerbaijan's internationally recognized borders. On Monday, in a televised address, Aliyev reiterated his stance and said Azerbaijan would "carry on to the end" until Armenia announces it will withdraw. Aliyev also said he ordered his military to observe the truce.
The Azeri leader warned that Baku's ally Turkey was standing by with F-16s and is ready to intervene on Azerbaijan's behalf if the country is threatened. "Our Turkish brothers kept them here to show us moral support," he said. "If there's an aggression against us from abroad, they'll face the F-16s."
Aliyev took a shot at the US, France, and Russia in his address. "For almost 30 years, the Minsk Group co-chairs have tried to reconcile Azerbaijan with the process of freezing the conflict, but we have created a new reality," he said. "We are fed up with these negotiations. How long can you negotiate?"
Over 1,000 people have been reported killed since the clashes began on September 27th, the fiercest fighting over the disputed enclave since 1994. Nagorno-Karabakh has reported 974 of its servicemen killed, and 41 civilians. Azerbaijan has yet to disclose military casualties but has reported 65 Azeri civilians killed and 297 wounded.