Fighting continued in the disputed Nagorno-Karabakh region between Azeri and Armenian forces on Tuesday. Both sides accused the other of violating a short-lived ceasefire that was brokered by Russia.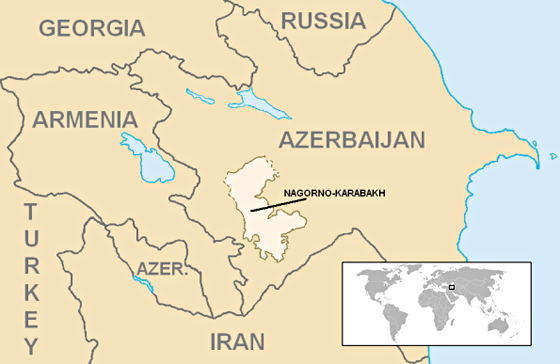 The death toll continues to rise, with over 600 people reported killed in less than three weeks of fighting. Azerbaijan said at least 42 civilians have been killed on their side since the clashes started, and has yet to disclose its military casualties.
Nagorno-Karabakh said 532 of its servicemen have been killed since the fighting started on September 27th, an increase in 7 deaths since Monday. Late Monday, Nagorno-Karabakh officials said at least 31 civilians were killed in the battle so far.
The Minsk Group, a group of 11 nations set up in 1992 to foster negotiations over the disputed area, called on the warring sides to implement the humanitarian ceasefire that was agreed to in Moscow. The pause in fighting was meant to facilitate prisoner exchanges and lead to more substantive talks.
The Minsk Group is led by the US, France, and Russia. As per the ceasefire agreement reached in Moscow, the three countries are supposed to mediate further talks between Armenia and Azerbaijan.
US Secretary of State Mike Pompeo also called on Armenia and Azerbaijan to abide by the ceasefire in a tweet on Tuesday.