Secretary of State Mike Pompeo announced a visit to North Korea last week, and just a few hours later, President Trump cancelled it. According to officials familiar with the situation, this happened because of a "belligerent" letter from North Korea received in between the announcements.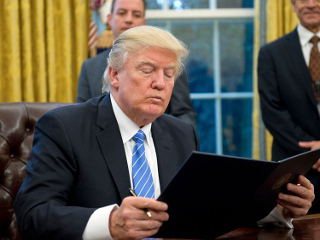 Specifics on the letter are unclear, but the letter was said to be from Kim Yong Chol, a top official, and were delivered through the New York Channel, which is to say North Korean diplomats at the UN.mission.
Whatever was in the letter was enough to convince Trump to reverse course entirely on the talks, and to publicly fault North Korea for lack of progress. Even more interestingly, Trump also blamed China for the lack of progress, even though China appears in no way involved in this letter.
The officials who commented on the letter also suggested that this lack of progress is providing another opportunity for John Bolton to push Trump to back away from the talks in favor of a tougher stance. They say Bolton and Defense Secretary James Mattis were both pushing back against the possibility of making a peace deal with North Korea, and this will make them push all the harder.
With Trump having heavily committed to diplomacy in the past, some expected him to keep the process going in spite of stumbling blocks. That seems no longer to be the case, however.