Afghan President Ashraf Ghani announced on Monday that Russia has agreed to postpone their multinational peace talks on Afghanistan. The talks were initially scheduled for September 4, and the Taliban had confirmed they would attend.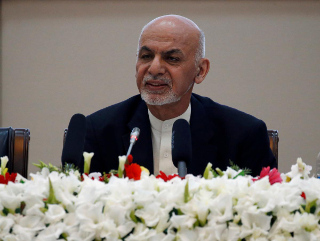 Russian Foreign Minister Sergey Lavrov has confirmed this, saying that the dates will be changed to "ensure Afghanistan's participation." Ghani had previously refused to attend the talks, as had the US.
Russian officials issued a subsequent statement saying that there will be talks with the Ghani government on setting a date. This would suggest Afghan officials are willing to attend at a later date.
This is a big shift for Ghani, who has previously objected to any multinational talks, wanting just one-on-one talks with the Taliban. When Russia tried the first date, they invited 12 nations. There is no indication from Lavrov that anything about the format is being changed, only the date.