The US Navy has announced on Friday that they are formally reactivating the 2nd Fleet, which is the Atlantic Ocean fleet for the US, and had been deactivated in 2011. The fleet will be based in Norfolk, Virginia.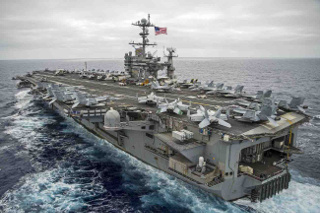 Officials had spoken of plans to make such a move before, and Chief of Naval Operations Admiral John Richardson said that the move reflects the need for the US to maintain "a large-scale ocean maneuver warfare" unit in the Atlantic.
Other officials said that there are growing numbers of Russian submarines in the Atlantic, and that the US feels challenged by both Russia and China. The new fleet is intended primarily to confront Russia.
Despite talking up growing Russian submarine activity, the reality is that Russia has announced plans to decrease its military funding over the next few years, which presumably will mean fewer extraneous naval excursions into the Western Hemisphere.