A day after both the Afghan government and US declined offers to attend, the Taliban has announced they have accepted Russia's invitation to a multinational peace talks to be held next month in Moscow.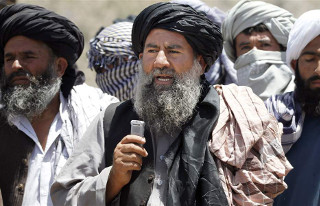 The Taliban issued a statement saying that their intention is to send a delegation lead by the head of their political office, which is based in Qatar. The US recently held talks with Taliban from that office.
The Taliban's acceptance is a significant boost for the talks. Russia has reported inviting 12 nations to the talks, though as yet we don't know which will be attending. Having the Taliban there will give the talks at least some meaning and credibility.
The Afghan government has said they want all talks to be one-on-one with the Taliban, and no external countries involved. The Taliban, by contrast, has said they believe they need assurances from other countries, particularly the US, and don't think talks with the Afghan government by itself would be particularly meaningful.