A Gazan who was shot and killed earlier this week by the Israeli military after opening fire on troops has been identified as Hani Majdalawi, who the Israeli government claims was working as a nurse for Doctors Without Borders (MSF).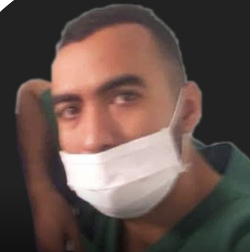 Details of why Majdalawi attacked the Israeli troops along the border are unclear, as he was not known to be a member of any armed faction. His brother said he believed Hani was  acting "completely independently" and bought the gun with his on money.
Israel is now pushing for "clarification" from MSF on the matter. MSF confirmed Majdalawi was an employee, but can't comment beyond that. One Israeli official, Maj. Gen. Kamil Abu-Rukun, declared the group "Terrorism Without Borders."
Gazan officials couldn't even confirm that Majdalawi was indeed the one killed, though his family believes that is the case. They say no body was recovered, and that they believe Israel is holding the body. The Israeli military could neither confirm nor deny this.