Afghan President Ashraf Ghani visited the city of Ghazni on Friday morning to declare victory in the week-long fight against a Taliban invasion force. The Taliban attacked the city last Friday and briefly gained control of it, before losing most of the city in fighting.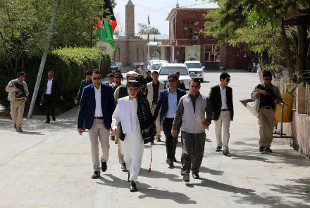 The Afghan military, having sent substantial reinforcements, has indeed regained most of the city, but even as Ghani visited for his victory lap, fighting continued to rage in several parts of the city where the Taliban remain.
Ghazni police said that the fighting in the Qarabagh District actually grew on Friday, with the Taliban reinvading parts of the city and retaking territory they'd previously lost. This forced the Afghan reinforcements to double-back into the area.
While Ghazni wasn't totally lost, the Taliban used the focus on that city to launch successful offensives further north, overrunning a number of military basses and police check