Earlier this week, the US announced a new round of sanctions against Russia. Officially, these sanctions are meant to punish Russia for the Salisbury nerve agent attacks in March, though Russia has denied involvement in that.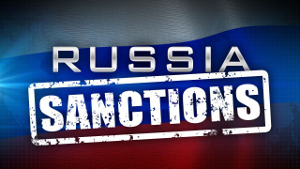 With more Congressional pushes for yet more sanctions, Russia issued a warning Friday that further sanctions amount to a "declaration of economic war" against Russia. Prime Minister Dmitry Medvedev in particular warned against banking and currency restrictions.
In the case of such sanctions, Medvedev warned, "it will warrant a response with economic means, political means, and if necessary, other means. Our American friends should understand that." President Putin also warned the sanctions are viewed as "unfriendly steps" by the US.
The US has been imposing ever-increasing sanctions against Russia in recent years, with the Trump Administration passing new ones every few weeks. Russia doesn't retaliate nearly so frequently, but has tended to respond to the biggest sanctions with comparable measures of their own.