In a major blow to the Trump Administration's "cut to zero" effort, demanding the international community stop buying Iranian oil, China has announced that they have no intention of accepting the US demand. They added that they consider US sanctions "counterproductive."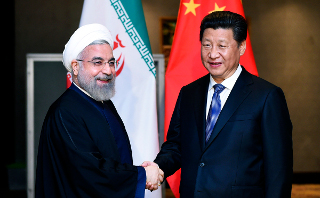 China and India are major purchasers of Iranian oil, and major focuses of the US demands. Iran's Foreign Minister says that China is particularly "pivotal" to saving the P5+1 nuclear deal.
The US withdrew from the nuclear deal months ago, but the US wasn't trading with Iran in the first place. This has meant the administration's focus is on keeping everyone else from trading with Iran, in hopes that it will collapse the deal.
China is a big part of this, with estimates that they buy about 35% of all the oil exported by Iran. Though China is apparently not envisioning raising the amount of oil they're buying, even not lowering the amount goes a long way toward ensuring Iran stays on the market.
Iran isn't necessarily losing all other customers either. Sri Lanka has been discussing keeping oil flowing to them, and sending tea as payment. Iran is also courting multiple African countries, notably Ghana, to buy oil and pay with gold.