Passed on Wednesday, the 2019 National Defense Authorization Act (NDAA) included a lot of details above and beyond just spending $716 billion on the military. Two provisions were in the final bill focused on dealing with civilian casualties in America's assorted wars.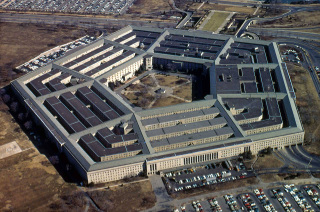 The language requires the Pentagon to create a high-ranking civilian post, at or above the level of an Assistant Secretary of Defense, who would be in charge of establishing uniform processes on recording strikes, investigating reported casualties, reducing risks to civilians, and establishing a uniform standard for both acknowledging responsibility and offering payments for the families of victims.
The other provision is an addition to the 2018 NDAA's demand for civilian casualty reporting. This new version clarifies the previous year's language, noting that the Pentagon never complied with the initial requirements, giving a report that was both late and incomplete.
While the 2019 provisions go much deeper in trying to provide very clear requirements, the problem with last year's version raises the very likely possibility that the Pentagon is just going to ignore the language again.
The creation of the high-ranking civilian post seems aimed at that, with an eye toward having someone to complain to when the reports don't arrive. The Pentagon's increasingly secretive attitude in recent months, and their well-established policy of drastically under-reporting civilian deaths, suggests Congress is going to have to go to great efforts to get such reports submitted.