Speaking to state news agencies, Russian Ambassador Alexander Lavrentiev denied that there were any plans for Syria to launch a major offensive against rebel-held Idlib any time soon, despite reports that heavy artillery fire has already begun to target the area.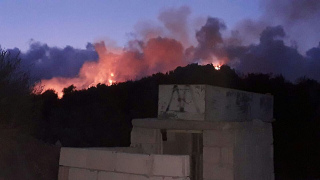 Syrian President Bashar al-Assad has said that recovering the rest of rebel-held Syria, which is mostly Idlib and parts of Aleppo Province, remains a top priority. There is no timetable for such an operation, however, as Syria has just finished defeated the southern rebels.
Ambassador Lavrentiev said there was no question of a major assault being launched now, adding that "we still hope that the moderate opposition and our Turkish partners, who took responsibility for stabilizing this region, will manage it." Syrian officials, however, insist that there is no compromise to be made, and the territory needs to return to government control.
With multiple rebel factions in place in Idlib, it is expected that there will eventually be an offensive against them. To that end, the Kurdish YPG has offered to help the Syrian military with the push. This is being done both as part of an effort to reach a deal on autonomy, but also with hope that the assault would stop off in Afrin District, in neighboring Aleppo, which Turkish seized in a previous offensive.