Calling it the "best answer" to a stabbing death in the occupied West Bank, Israeli Defense Minister Avigdor Lieberman announced that he has approved the construction of another 400 settlement homes in the area.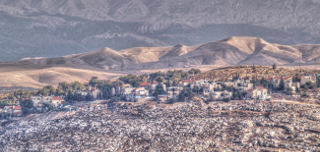 The Israeli military reported that 17-year-old Palestinian Ahmad Tareq Youssef Abu Ayyush stabbed and killed Yotam Ovadia. Israeli troops raided the village the teen was from, and has since killed him, detaining several others.
Lieberman's 400 settler homes are reportedly to be built in the Adam settlement, southeast of the Palestinian city of Ramallah. Settlements in the areas near major Palestinian cities have fueled a lot of anger, and are seen as threatening to prevent a two-state solution.
Anti-settlement NGO Peace Now says in the first year and a half of President Trump's time in office, Israel has approved 14,454 settlement homes in the West Bank. This is more than three times as many as were approved in the previous 18 month period.