Responding to requests from members of Congress, the Special Inspector General for Afghanistan Reconstruction (SIGAR) has made his first attempt to calculate exactly how much money the US wasted in Afghanistan.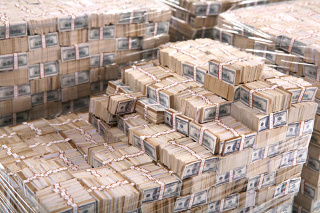 After 10 months of research, SIGAR said they could document $15.5 billion in waste since SIGAR's inception in 2008. This is 29 percent of all of the spending audited by the SIGAR, who concedes the figure is probably low.
Current SIGAR John Sopko says that the figure is "likely only a portion of the total waste, fraud, abuse, and failed efforts." He warned that the $4 billion in stabilization programs only "enabled corruption and bolstered support for insurgents."
Furthermore, Sopko noted that $7.3 billion was spent on trying to stem the Afghan drug trade. Not only did that do "very little," Sopko noted that Afghan opium production is at its highest levels since 2002.