US diplomats rejected calls by other members of the UN Security Council to have debates on the sanctions against North Korea in light of diplomatic progress. Secretary of State Mike Pompeo insisted that all sanctions must remain exactly as they already are until North Korea completes its promised denuclearization.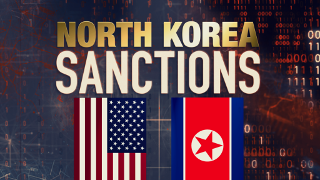 Russia and China have both suggested recently that the progress in talks may justify some easing of sanctions. Ambassador Nikki Haley accused the two nations of not being "good helpers" on the diplomatic efforts by proposing sanctions relief before the US wanted it.
Pompeo was also pushing the UN Security Council to agree to impose more resolutions against North Korea to end "violations" of sanctions that the US believes are being carried out by ships from China and Russia.
Earlier this week, Russia's Ambassador to North Korea, Alexander Matsegorra, said that it was "obvious" progress has been made already to bring North Korea into compliance with some UN resolutions, and that this should lead to adjustments of the sanctions.
The US has suggested that completing the denuclearization will take several years, and while they are content to just keep the sanctions as they are, or worsen them,in the meantime, it does not appear that Russia or China are.