The deadliest attack in several years in Pakistan, a suicide bomber detonated at an election rally in Mastung, in southwestern Pakistan, killing at least 128 people, and wounding an estimated 300 others.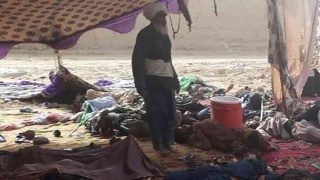 Among the slain were the candidate for whom the rally was held, Siraj Raisani. Raisani was the head of the Balochistan Awami Party (BAP) and was among the front-runners for the provincial parliament seat from Mastung.
The deadliest single attack in Pakistan since the 2014 school attack in Peshawar. The Pakistani Taliban and ISIS both issued statements claiming credit for the attack. Neither group provided evidence for their respective claims.
This is the third attack this week on a target related to the upcoming election. Earlier this week, another attack in Balochistan had killed four, while a third attack was reported against Pakistani Tehreek-e Insaf (PTI) in North Waziristan.