Afghan forces launched an offensive against a pair of districts in the southeastern Paktia Province on Thursday. By Friday, provincial police reported that over 100 Taliban had been killed in the fighting.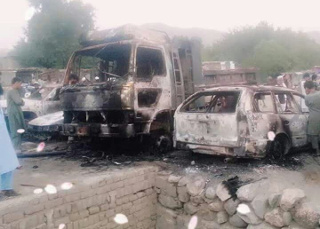 Paktia is a province with a large Taliban presence, straddling the Pakistan border. The official statement from the Paktia police reported that multiple large stockpiles of weapons and ammunition were destroyed, likely intended for cross-border smuggling.
Police said 55 Taliban were killed in Ahmed Abad District, with another 46 reported slain in the Zurmat District. The Afghan Defense Ministry offered a figure with much lower death tolls, but claimed at least seven "commanders" were among the slain.
Absent from all official reports on the operation were reports of any casualties among Afghan security forces, or any civilians. This was despite heavy airstrikes against populated areas, especially in Zurmat.