On Thursday, Syrian forces formally raised the flag over the southern city of Deraa. The main city in the nation's southwest, Syria has been recovering this area from the rebels for weeks, and has largely taken all of the territory.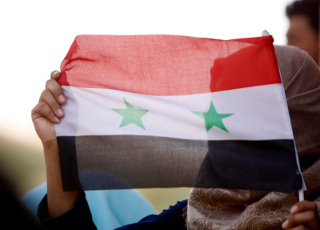 This was symbolic as more than just the recovery of the last rebel-held city in the south. Deraa was one of the birthplaces of the rebellion, and the site of many of the early protests and revolts that started the protracted Syrian War.
Rebels are still active in northern Syria, mostly in Idlib Province and the surrounding area. The Syrian government has not provided an indication of when they intend to push deeper into these areas, but do seem to be headed toward reunifying the country after years of conflict.
Fighting over the Deraa area was limited only to certain districts, with Russia having negotiated deals whereby rebels would disarm, and the area would revert to government control as part of the deal. These deals have been largely successful in Deraa and in nearby towns.