Syrian media reports say that Israeli warplanes attacked the T-4 airport in Homs Province on Sunday evening, firing multiple missiles at the base. The reports claim only material damage was done, and there were no casualties.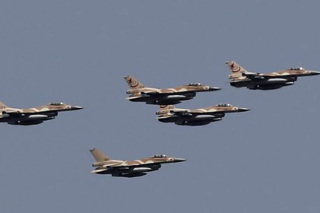 State media reports credited their air defense systems with preventing the attack from being much worse. They said multiple missiles were intercepted in the attack, and that an Israeli warplane was even struck during the attack.
Israel has not acknowledged the incident, and says they do not respond to reports that emerged from foreign media. If the incident happened as the Syrian media insists, however, it would likely lead to more Israeli attacks.
In the past, any successful air defense use against Israeli attacks was met by more intense Israeli strikes, and officials warning that Syria ought not resist future salvos. Successful Israeli attacks on Syrian bases, however, routinely happen without Israel responding publicly.