Qatari special envoy to the Gaza Strip Muhammed al-Amadi confirmed in comments on Sunday that the Israeli government and Hamas are engaged in ongoing, indirect talks on the growing humanitarian crisis in the Gaza Strip.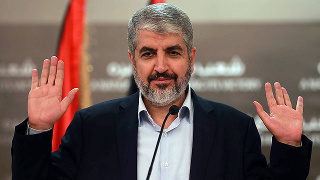 These are the first official comments that the long-rumored talks are ongoing. Egypt has been said to be the main mediator, though Qatar, which has promised infrastructure improvements, is also involved.
The US is said to "know about the talks," according to Amadi, who said the US had made a presentation offering to allow a series of infrastructure projects if a deal was reached. Amadi said Qatar is demanding an end to the Gaza blockade.
Earlier reports had the plan centering on the establishment of a Gaza airport and seaport, with Israel floating a "shipping site" on the island of Cyprus, and a vague promise that goods delivered there might make their way through Israel and eventually to Gaza.