A ceasefire in southern Syria's Daraa Province collapsed early Saturday, but a last-second intervention by Jordan managed to salvage it, and by Saturday evening, it was back intact, and largely holding. This is allowing for negotiations to try to resolve the dispute with rebels in this area.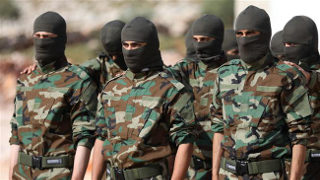 The negotiations are aimed at getting the rebels, who are backed into a corner and losing ground fast, to surrender to Syrian forces. Russia is trying to negotiate this settlement, while the rebels were insisting the offer was "insulting."
Some of the rebels seemed to realize this was about the best they were going to get, however, and agreed to a takeover of some smaller towns on Friday. Jordan's move to get everyone talking again is likely a signal that the rebels need to make a deal before they just get overrun outright.
This isn't sitting well with the rebels, obviously, but reflects the reality of the situation in Syria, where the rest of the south has all completely fallen to the government. The offensive is basically in mop-up mode, with hopes that negotiated settlements will avoid having to siege large, populated cities.