The US Cyber Command was meant to protect the US in general, and the Pentagon in particular, from cyberattacks. In recent months, however, the Pentagon has been unilaterally redefining their posture away from defensive operations toward a focus on aggressive offense.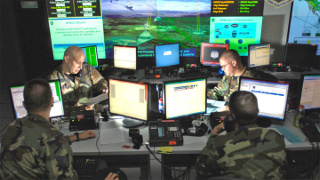 Officials say that now, the US Cyber Command is conducting nearly daily raids on foreign computer networks, supposedly trying to preempt cyberattacks against the US with attacks of their own. This is not consequence-free, however.
On the one hand, US cyberattacks risk provoking retaliation from targeted nations. After years of the US threatening to retaliate with military strikes over cyberattacks, it's possible that other nations may feel the same about US attacks. Moreover, in attacking other nations, the US is also infiltrating a number of other countries' networks incidental to the attacks.
All of this provocative behavior came without any debate at the White House. Officials say that because President Trump had delegated so much authority to military commanders already, the Pentagon was able to transform Cyber Command wholly on their own.