Families are scrambling to make their way out of the Yemeni port city of Hodeidah this week as Saudi-led forces have launched the attack, with troops seizing the outskirts of the city, and warplanes and battleships firing into the city itself.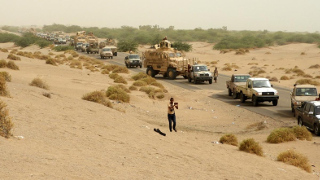 Hodeidah is the last port controlled by the northern Houthi rebels, and subsequently responsible for importing food for in excess of eight million civilians. The city itself has hundreds of thousands of civilians within.
Rebel forces defending the city have so far prevented any coastal landings by pro-Saudi forces near the city, while the Emirati troops that were advancing northward are quickly approaching the airport area.
Civilians getting out of the city are fleeing toward the rebel-held capital of Sanaa, though their future there is uncertain, with basic food aid and medicine for Sanaa heavily dependent on the port remaining open. Though UN ships are continuing to take deliveries there, the ability to distribute out of Hodeidah remains to be seen.