On Friday, a surprise ISIS attack saw the group overrun much of the Syrian border city of al-Bukamal. 10 suicide bombers and a number of fighters emerging from the desert quickly seized parts of the city, the main border crossing into neighboring Iraq.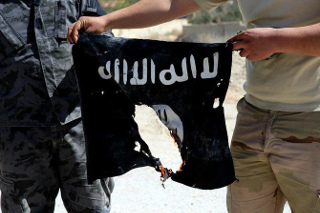 While this underscores how quickly ISIS can carry out attacks in the Euphrates River area, it doesn't mean they can necessarily hold that territory. Reinforcements from the Syrian military quickly rallied at al-Bukamal and repelled ISIS from multiple areas.
The Syrian Observatory forr Human Rights reported that ISIS has been expelled from inside the town, and is now just in western and northwestern parts of the city's outskirts. This would be a quick recovery indeed for the Syrian military after a big offensive.
Over the weekend, 30 pro-government fighters were killed, which included a military general. 21 ISIS fighters were also killed, including 10 suicide bombers who started the offensive by hitting the city defenses.