Despite the Wall Street Journal reporting just days ago that the UAE had asked the United States to join the attack on the port city of Hodeidah, and that the US was seriously considering it, US officials are now being very clear they oppose any such attacks, by anyone.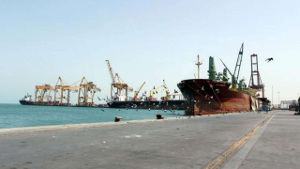 Officials discussed the fate of Hodeidah at the White House today, and say that they issued a formal warning to the UAE not to attack the port under any circumstances. They say they will not support attacks likely to exacerbate the humanitarian crisis in Yemen.
That's definitely the case here. Hodeidah is the lone port still under control of the northern Houthis, and subsequently the lone source of humanitarian aid shipments to many millions of people living in that territory. That includes virtually all the food and medicine in that region.
The fall of Hodeidah would lead to an immediate famine, which has human rights groups warning against the attack. This is very much the point for the UAE and Saudi-backed invasion, which hopes to force the rebels to surrender if they lose this last source of food.
The Houthis are reportedly in talks to transfer the port to UN control as a way to prevent it being cut off as a source of food. How far along those talks are is unclear, but the UN special envoy for Yemen confirmed the talks are ongoing.