While the investigation into the killing of 21-year-old Palestinian nurse Razan Najjar by Israeli troops last week continues, the military has already offered a brief preliminary statement Tuesday, saying that no shots were "deliberately or directly aimed towards her."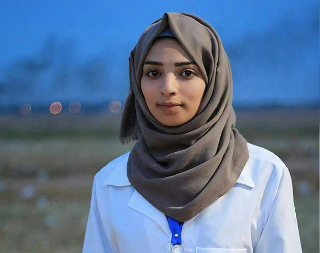 Yet the 21-year-old volunteer medic was shot in the back while trying to reach wounded protesters. Her death fueled a lot of anger, and Israel's suggestion it was unintentional rings hollow, since Israeli snipers have got no less than 29 medics during the protests.
The Israeli investigation is expected to continue for quite some time, and officials say only a "small number of bullets" were fired at the time Najjar was killed. Israel has shot literally several thousand Palestinian protesters over the past couple of months, so shooting unarmed protesters is not an unusual thing for them.
Shooting medics is a bit more embarrassing, particularly a photogenic medic like Najjar who was in a lot of media coverage of paramedics risking their lives to treat wounded protesters. It's absolutely vital for Israel to say the killing was unintentional, but convincing anyone of that is going to be tricky.