US involvement in the Saudi-led invasion of Yemen, and the catastrophic humanitarian crisis that follows, has often come with official protestations that the US is trying to ease civilian deaths. The ongoing offensive against Hodeidah, a vital port for humanitarian aid shipments, only adds to confusion about where the US really stands.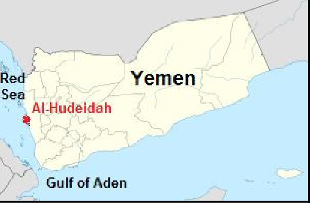 Over the weekend, US officials were telling the Wall Street Journal that they had been approached by the United Arab Emirates about the possibility of joining the invasion. They added that the US is seriously considering the request.
Yet on Monday, an unnamed "senior US official" told the Washington Post that the US is "trying to stay the Emirati hand" and avoid the offensive outright, saying there are "all sorts of reasons" not to attack Hodeidah.
Aid groups have been saying for weeks that the fall of Hodeidah to pro-Saudi forces would lead to a famine, as many millions of civilians are depending on the port as their sole source of food. In part, the US is just echoing those concerns, but then, the aid groups aren't also saying they're considering attacking the port and cutting off the food supply themselves.