The International Committee of the Red Cross has announced that it is sending two teams of war surgeons into the Gaza Strip, along with enough equipment to set up a 50-bed surgical unit in the main hospital in the strip.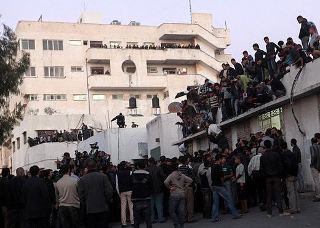 This is vitally needed in Gaza Strip, following two months of violent Israeli crackdowns on public protests along the border. 115 Palestinians were killed in these protests, and over 13,000 wounded. This includes an estimated 3,600 Palestinians hit with live ammunition.
Red Cross officials say they believe there are 1,350 patients who will need three to five operations each. They say the surgical needs of Gaza would overwhelm even the biggest hospitals in Geneva without help.
While Israel has tried to downplay the medical crisis, they also forcibly prevented several small ships from leaving the Gaza Strip earlier this week. Those ships were carrying large numbers of wounded passengers who were trying to get to Cyprus for medical treatment.