Multiple Saudi airstrikes against northern Yemen this weekend have destroyed a pair of civilian homes, one in Amran Province and one in Saada. Five civilians were killed in the strikes, and at least 16 others were wounded.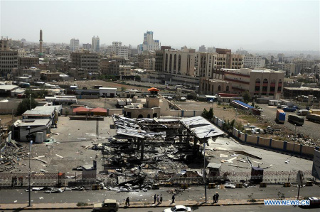 The deadlier of the two attacks was in Saada, where the destruction of a home caused the death of three children. 15 other civilians were wounded in the attack, including a number of women and other children.
The Saturday strike, in Amran, killed two women and wounded a third. In neither case was there any apparent military target anywhere near the home. Saudi officials as yet have offered no indication why they attacked either location.
This has been troublingly common in the Saudi invasion of Yemen, with a large number of the airstrikes hitting seemingly random civilian targets, particularly in the country's Shi'ite areas. Thousands of civilians have been killed in Saudi airstrikes in Yemen, which has fueled growing international disquiet over the death toll, and Saudi Arabia's lack of accountability over them.