North Korea has expressed regret Thursday after the surprise President Trump announcement he is canceling the June 12 summit. They say the announcement was unexpected, but that they don't expect to change their own hopes for having talks.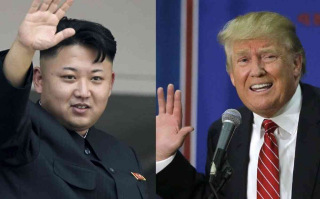 Rather, Vice Foreign Minister Kim Kye-gwan says that North Korea will do everything to ensure a peace deal, and are willing to give the US "time and opportunity" to change their minds on the talks.
Kim added that North Korea remains willing to meet face-to-face with US officials "at any time in any form to resolve the problem." President Trump didn't rule out talks in the future, but also didn't make it particularly clear what he wanted North Korea to do to get talks in the future.
Trump claimed it was North Korea's 'hostility' that forced his cancellation. No one else seemed to expect this, and South Korea's President Moon said he was "very perplexed" by Trump's announcement. Moon said the peace process shouldn't be "abandoned nor delayed."
While Trump attempted to blame North Korea for the summit cancellation, North Korea is making it very clear that they still want the talks. This is also putting some pressure on Trump to make some effort to salvage the talks after withdrawing.