European efforts to protect the P5+1 nuclear deal from the US are insufficient, according to Iran's foreign ministry, which says they need to do more to preserve the sanctions relief promised to Iran under the pact.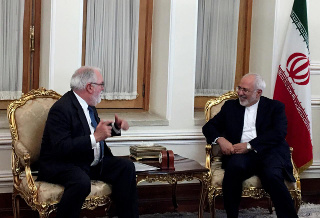 Iran has indicated that they intend to remain within the deal, so long as sanctions relief is continued. The EU has begun an effort to legally forbid European companies from complying with US sanctions, but how effective that will be is unclear. Iran isn't satisfied that this is enough.
French Finance Minister Bruno Le Maire is already floating new ideas. He suggested that the European Union, in addition to forbidding companies from obeying US sanctions, could also compensate those companies for any punishment they face from the US for ties with Iran.
While Iran is saying what's been done so far is "not enough," they are not suggesting they'll withdraw from the deal any time soon, and seem to be contented to give the EU, Russia, and China more time to keep offering them more incentives.