Amid growing progress toward a deal to end the Korean War, President Trump has ordered the Pentagon to begin drawing up options for a substantial drawing down of US ground troops deployed in South Korea. Roughly 30,000 US troops are currently deployed in South Korea.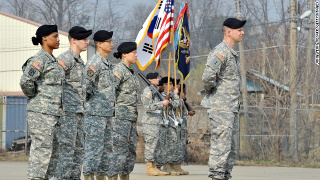 North Korea is not demanding a US drawdown, and South Korea opposes such a move. US officials agree, however, that if a peace deal is reached the US simply won't have a reason to keep so many troops on the Korean Peninsula.
Defense Secretary James Mattis had previously hinted at a possible pullout of US troops from South Korea earlier this week, saying it would involve consulting with allies. Such a move is unlikely to happen in the very near future, as such a large deployment would involve substantial debate.
Trump's specific order to start drawing up plans reflects growing confidence in the diplomatic process with North Korea. Trump is set to have a summit with Kim Jong-un at some point in the next several weeks, which could be a major breakthrough in relations, and further advance the cause of peace.