Israeli officials both past and present, and a number of analysts, are predicting that Israel's Sunday evening attack on Syria, which killed a number of Iranians, is going to provoke retaliation from the Iranian government. This, they believe, will be the start of a proxy war, and potentially  direct military confrontation, within Syria.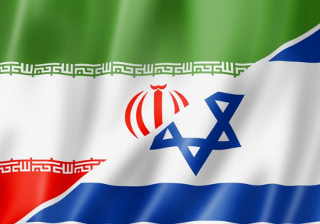 It's not unusual, of course, for Israeli analysts to predict imminent war with Iran. They've been doing so for literally since the Iranian Revolution. Yet the increasing certainty about such a conflict is noteworthy, as are warnings it will amount to the "worst war in decades" for the Middle East.
That's really saying something for the Middle East. Yet this has broadly been a war of choice for Israel, which has been attacking Syria with regularity, and openly talking about the attacks being about Iran. The Israeli right's long-anticipated war with materially the whole of Shi'a Islam may be on the horizon.
Iran's own position on this is less considered. Iranian officials are certainly irked by Israeli attacks on them in Syria, and attacks on Syria in general. Yet they've long resisted Israel's attempts to sucker them into a war, and while everyone expects some eventual retaliation, it's far from a foregone conclusion that Iran is just going to attack Israel one morning.
Eventual retaliation has been the repeated position of Syria, Iran, and Hezbollah for Israel's repeated attacks. That's so far not meant any major border clashes or anything, but continued acrimony. When it spills over is likely anyone's guess.
In the meantime, Iran's primary goal in Syria is to save the Assad government, something they can do without fighting Israel. So while Israeli analysts express dread about the scope of the war to come, whether it comes or not likely depends on how far the Israeli government is willing to go in provocation.