Another of the demonstrators injured in Israel's bloody crackdown on Friday's protests in the Gaza Strip brings the overall death toll to 18. Thousands of others were wounded in the course of the rallies.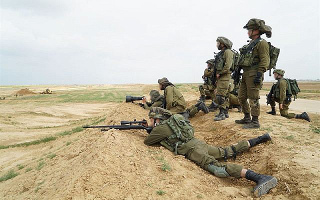 The latest death was Fares al-Raqib, who was shot Friday while trying to evacuate people wounded during the protests. Raqib had been hospitalized, but ultimately did not survive his wounds.
Many in Israel are calling this a PR nightmare, with former envoy Michael Oren particularly critical of the foreign ministry's lack of readiness for the international criticism of Israeli troops shooting unarmed protesters. Israel maintains this was lawful self-defense.
The people in Gaza aren't walking away from this issue, either. Palestinians continue to indicate that Friday was the first of what is intended to be six weeks of protests, with the next marches planned for next Friday. This next protest is tentatively called the "day of tires."
Israel pre-deployed snipers at the border before the last protests, intending to kill anyone who got too close to the fence. Israeli officials have suggested that the next protest may be even deadlier, in keeping with their narrative that the demonstrators are all terrorists.