150 Russians were expelled from the West earlier this week. Russia announced 150 Western diplomats will be expelled Thursday. When UN Secretary General Antonio Guterres expresses concern about a new Cold War, he's not being overly dramatic.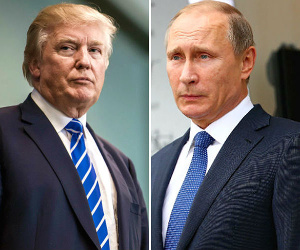 Gutteres sees obvious parallels to the previous Cold War, and is urging the sides to put the same sort of robust mechanism of communication in place, aiming to avoid a misunderstanding escalating into an outright confrontation.
Unfortunately that's not the way a lot of this Cold War is going, with the US in particular eager to cut lines of communication specifically to reflect growing anger at Russia. This is done despite tensions making such communication all the more vital.
In the meantime, the Trump Administration isn't being particularly public about what they're doing. Last week's Trump-Putin phone call, for instance, was passed off as cordial, even though Trump is now said to have told Putin "if you want to have an arms race we can do that, but I'll win," while bragging about his record Pentagon funding.
Informing the public about US measures is a struggle right now, because officials say that President Trump has told his aides not to talk publicly about Russia-related policy moves. This means conversations on what the US is doing are few and far between, and Russian links remain unspoken.