With the deadline President Trump's ultimatum to "fix" the Iran nuclear deal rapidly approaching, EU parties to the deal Britain, France, and Germany are proposing new sanctions against Iran. The move is seen as an attempt to keep Trump satisfied.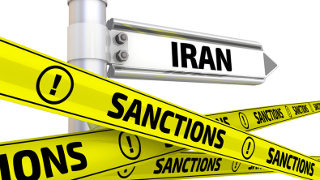 The new sanctions proposed are EU-wide sanctions that would target Iran for conducting missile tests, something President Trump has complained about. Getting the sanctions imposed would require unanimous EU approval.
The assumption among the EU nations is that the sanctions would show President Trump that there are alternative ways of going after Iran that don't involve withdrawing from the P5+1 nuclear deal, and that this will convince Trump that such actions are continuing during the deal.
US officials are sending mixed signals on the matter, saying they don't want to get out in front on the matter until the EU decides on the proposal. President Trump, however, has been holding out for the EU to commit to imposing changes on the nuclear deal itself.