The Turkish military announced Monday evening that they have fully surrounded the Syrian city of Afrin. The city is the last major population center in Afrin District still controlled by the Kurdish YPG.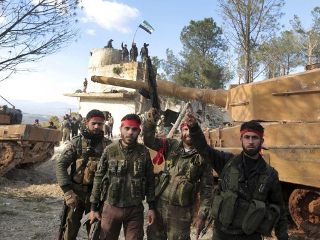 Kurdish officials confirmed that Afrin is surrounded. In addition to Turkish forces being around the city, they are also said to be shelling all roads leading into Afrin, preventing any reinforcements getting in the city to resist Turkey's invasion.
Turkey initially invaded Afrin District in mid-January, starting intense combat over control of the Kurdish region. Turkey has threatened to invade Manbij and the rest of Syrian Kurdistan to follow, while Syria's military deployed reinforcements to the district to resist the invasion.
While Turkey has expressed confidence that they will gain control over Afrin, the Erdogan government has long insisted that it's only the start. It's not clear if Turkey will immediately advance on Manbij after Afrin, or if the fall of the district will lead to a pause.