For months, reports have grown of National Security Adviser H.R. McMaster having fallen out of favor, with the administration looking to shuffle him elsewhere, potentially to Afghanistan, and reports this week suggesting such a move could come very soon.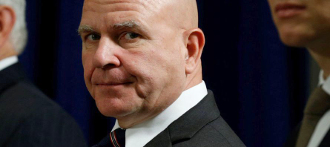 Yet White House officials are downplaying the reports, claiming the matter is "fake news," and that Trump believes McMaster is doing "a great job." Yet these stories aren't sudden, nor do they lack detail, even naming potential successors.
Reports in recent days have named Ford Motor Company's Stephen Biegun, a former aide to Condi Rice when she was National Security Adviser, and Israeli-born Oracle CEO Safra Catz named as the leading choices, and ultrahawk John Bolton mentioned as a long-shot.
Biegun has a long line of government jobs working as an adviser to relatively hawkish officials. Catz was on President Trump's transition team, and was previously mentioned as a potential Director of National Intelligence. Her politics are less clearly established, and it's also not clear she'd give up the high-profile Oracle job for a post in the White House.
While the administration has backed off of replacing McMaster previously, reportedly afraid of how it would look to go through two national security advisers within the first year of Trump's term in office, discontent has been one of the most recurring themes in reports of politics within the White House, and it's hard to tell how much longer he's going to last.