National Security Adviser and three-star general H.R. McMaster has been falling out of favor with President Trump for quite some time now, with Trump said never to have been fond of him, and the Pentagon looking for something else for him to do.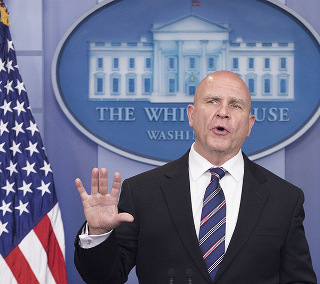 Keen to avoid a public scene of another top official's ouster, the plan may include giving McMaster a fourth star and sticking him in another military post, which might well be in Afghanistan.
This may make sense as Gen. John Nicholson, the current commander in Afghanistan has been in the post for nearly two years, which is about the average time before a commander falls out of favor and gets replaced by someone else.
The timing may also be better to ship him elsewhere now, as in the Fall the administration was said to fear that ousting McMaster would look bad because it would be two National Security Advisers booted in less than a year.
McMaster has been reported to be on the outs off and on for awhile, but so far nothing has come of it. Still, Republicans familiar with the situation say he's "safe until he's not," and that they don't believe his position is particularly secure.