Following the Taliban having made two very public offers of peace talks in the past two weeks, Afghan President Ashraf Ghani has issued his own statement offering to enter into talks with the Taliban insurgency "without preconditions."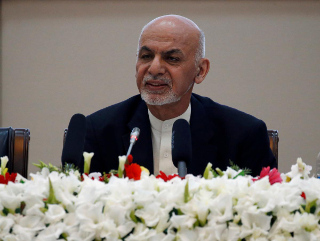 Ghani offered to recognize the Taliban as a legitimate part of the political process, and said he didn't want to pre-judge anyone who was willing to come to the table to discuss reaching a settlement to end the Afghan War.
What those talks will look like, or if they even happen, is another matter, as the US has recently ruled out any talks with the Taliban, and seems to be positioning itself as opposed to diplomatic efforts.
The UN endorsed Ghani's comments, however, and there is a suggestion that other Western countries are open to the idea of a peace process. This may isolate the US, and raise questions whether the US can prevent peace unilaterally.
Meanwhile, former President Hamid Karzai also chimed in, suggesting that Russia should be approached to play a role as a peacemaker in the country. He envisions Russia, a regional power with its own history of failed engagement in the country, as another potential partner for peace.