Nigerian President Muhammadu Buhari has publicly apologized for the growing crisis surrounding girls missing after a Boko Haram attack in the northeast. Buhari called it a "national disaster," and promising more troops would be deployed to look for them.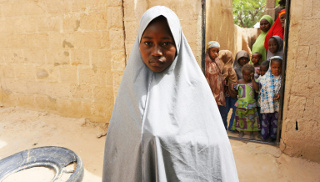 Nigeria's military had previously tried to downplay the incident, saying that 76 girls were rescued and only 13 were unaccounted for by Wednesday. Now, however, locals are estimated 105 girls are still unaccounted for.
That's embarrassing, both because Nigeria has failed to recover girls in a previous 2014 Chibok incident, and because the military keeps claiming Boko Haram is on the verge of defeat, despite being able to conduct such operations.
Boko Haram has tended to hold the girls in secret locations and indoctrinate them, with many past captives believed to have been coerced into marriage with Boko Haram fighters and the fate of many unknown years later.