A push for a UN Security Council call for a 30-day ceasefire in Syria's Eastern Ghouta has been stalled by Russia, as officials complain that they consider the deal unacceptable for include an al-Qaeda-linked faction.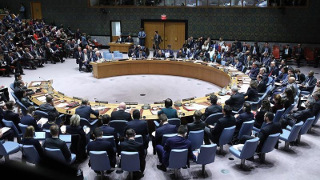 The ceasefire intends to include everyone in Eastern Ghouta, but Russia says they don't want Hayat Tahrir al-Sham included because of its al-Qaeda ties, and they also don't want rebels who are allied with that group included.
That's been a problem with past ceasefires, where certain Islamist factions were excluded, but allied factions cohabitation with them were nominally included, which meant strikes on such groups were claimed as "violations."
Large numbers of civilian deaths are fueling pushes for a ceasefire that would allow evacuations and aid deliveries into Eastern Ghouta, but barring some way of excluding the al-Qaeda factions, this deal may be impossible to broker at the UN.