South Korean President Moon Jae-in has talked up the diplomatic thaw which resulted from the Winter Olympics in Pyeongchang, noting that tensions with neighboring North Korea have dropped substantially since the start of the games.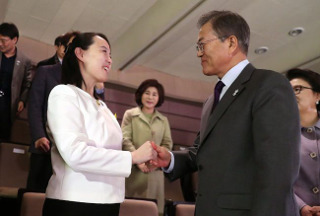 Sports diplomacy was a key feature of this Winter Olympics, with North Korea's delegation the highest level such delegation ever sent to South Korea. The officials had several productive meetings, and it is expected to have paved the way for better relations.
President Moon isn't the only one who thinks so, either. Over the past week, North Korean leader Kim Jong Un was quoted in his nation's state media as having ordered new moves to be made to facilitate further diplomatic progress.
The level of progress made at the Olympics was beyond anyone's expectation, and less than a month after the first meetings between the two nations, which centered just on getting joint participation in the Olympics, there is serious diplomatic momentum, and an invitation for President Moon to visit North Korea.
Last 5 posts by Jason Ditz