President Trump has announced that he cancelled a trip to London this week because it would've coincided with the opening of the new US Embassy to the United Kingdom, an embassy he opposes, and blamed President Obama for.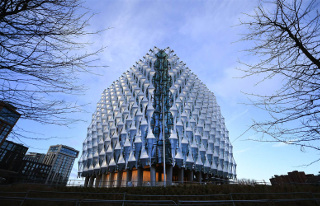 Trump complained the old embassy was better, and that Obama moved it to an "off location" and sold the old one for "peanuts." He says it was a bad deal and he wouldn't cut the ribbon on the new building.
In reality President Bush started the embassy move, supposedly for security reasons, with State Department people saying upgrades to the old site would cost too much, even though it was in a much fancier area.
The White House followed this up with a statement denying a trip was canceled, despite President Trump explicitly saying "I canceled my trip to London," They insist he accepted the idea of visiting in a future date.
British officials insisted that President Trump remains welcome to visit at some point in the future, while London's Mayor Sadiq Khan said it was a relief Trump wasn't coming, and that he doesn't consider Trump particularly welcome.