The Israeli military's Civil Administration, which enforces policy in the occupied West Bank, has on Wednesday approved 1,122 new housing units across 20 different settlements across the occupied territory, according to NGO Peace Now.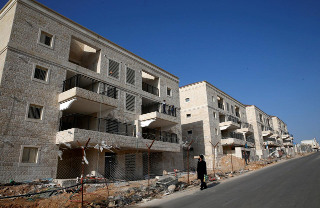 Tenders for some 651 of the units were published Wednesday, including in Emanuel, Ariel, Adam, Maale Adumim and Beitar Illit. Defense Minister Avigdor Lieberman says planning to advance 2,500 more homes in also to be approved this week.
Peace Now warned that yet further expansion of the settlements risks doing more harm to the peace process with the Palestinians, expanding deeper into lands that would ultimately need to be part of an independent Palestine.
The timing of the move is also raising questions, coming after a terror attack in the West Bank that had many settlers calling for "revenge." Such revenge tends to come in the form of new restrictions on the Palestinians and new expansions of settlements.